The Film Prize Team
In close consultation with the Robert Bosch Stiftung an efficient team of four organizes and continuously develops the Film Prize's yearlong training and competition program.
Frank W. Albers
After his Abitur and civil service in Bremen he studied German and Scandinavian Language and Literature Studies, as well as Cultural Studies in Frankfurt, Göteborg and Berlin. During his time as a student he was a freelancer for the Panorama section at the Film Festival Berlin (supervision of the short film section). After a research project in Central America he worked for a Berlin based television production company. From 1998 until 2000 he was the head of the Goethe-Centre in Reykjavík and a university teacher for German Literature at the University of Iceland. Since December 2000 he works for the Robert Bosch Stiftung in Stuttgart as program officer for Art and Culture, including the Film Prize for International Cooperation, which he initiated and developed.
Karin Schyle
studied History of Modern and Contemporary Art at Christie's Education in London followed by studies of Cultural Management in Berlin. From 1998 to 2003 she has been organising international cultural events amongst which were the transmediale media art festival and the ICMC – International Computer Music Conference. From 2004 to 2009 she was the festival manager of the goEast – Festival of Central and Eastern European Film in Wiesbaden/Germany, organised by the Deutsches Filminstitut – DIF. Thereafter she established as a freelance cultural manager working for Filmkunstfest Schwerin, Saas-Fee Filmfest in Switzerland, the Deutsches Filminstitut – DIF, the Robert Bosch Stiftung and the University of the Arts Berlin, amongst others. In April 2012 she launched her company Schyle Filmwork offering project management mainly in a film related context. Karin coordinates, manages and co-curates the yearlong program of the Film Prize of the Robert Bosch Stiftung.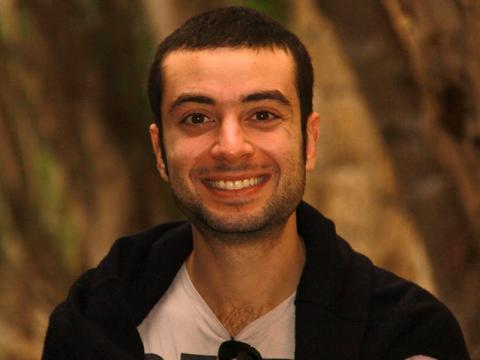 Rabih El-Khoury
holds a BA in Journalism from the Lebanese American University in Beirut and has a Masters degree in Creative and Cultural Entrepreneurship from Goldsmiths University in London. He has been working with the Metropolis Association, which manages Metropolis Art Cinema, the only art house cinema in Lebanon, since its inception in 2006 as administrator and then as Managing Director. He has also worked for the cultural association Beirut DC for the promotion of Arab Cinema as general coordinator for its Arab film festival The Beirut Cinema Days since 2006. He has organized over 20 Arab film weeks in the Arab World and Europe. Since 2014, El-Khoury is the Programme Manager of Talents Beirut and is a member of the administrative board of the Metropolis Association. He also holds the Head of Programming position at the Beirut Cinema Days and is a programmer for Alfilm, the Arab Film Festival in Berlin. Rabih has joined the team of the Film Prize of the Robert Bosch Stiftung as curator.
Christine Kopf
studied Film, German Philology and Cultural Anthropology in Erlangen, Marburg and Siegen (MA). Festival director of the goEast – Festival of Central and Eastern European Film, Wiesbaden (2004 – Oct 2008), and of the German TV-Crime-Stories-Festival in Wiesbaden from 2009 to 2012 together with Barbara Dierksen. Member of diverse juries. She developed concepts, exhibitions and film series for Filmvilla Nürnberg, ZKM Center for Art and Media Karlsruhe, Kulturamt Wiesbaden, Offenbach University of Art and Design (Moving Image Biennial 2013, Frankfurt.) and particulary for the Deutsches Filmmuseum and Deutsches Filminstitut (DIF) in Frankfurt. For twenty years now she is working for this German cinematheque, curating exhibitions, programming film series, organizing special events like the programm at the re-opening of the house in 2011. Since summer 2013 she is head of the film literacy department at Deutsches Filminstitut (DIF). As former curator, Christine developed the program of the Film Prize of the Robert Bosch Stiftung continuously. Today she is part of the Film Prize team as advisor.
Steffen Kayser
is an independent filmmaker and video producer based in Stuttgart, Germany. He studied Audiovisual Media at the Stuttgart Media University, completing with diploma degree. Since then he is working for German TV stations and different film production companies. With his own production company Traube47 he specialized in projects with a cultural or social attitude, like the award winning documentary about an NGO in Uganda or his films for international museums like the Dutch National Motor Museum. Steffen produces all the trailers and web films around the Film Prize program.