Project Markets
In cooperation with regional partners, Project Markets take place each spring to help filmmakers from the Arab World and Germany find their right team partner for a joint application to the next round of the Film Prize of the Robert Bosch Stiftung.

Directors living in the Arab World (member countries of the Arab League) apply with a project idea, while German producers submit their profile. A selection committee selects the participants.

The Project Markets are a useful networking platform for the intercultural exchange, not only between the Arab directors and the German producers but also within the groups.
Arab Animation Forum
The Arab Animation Forum is organised by the Festival of Animated Film Stuttgart (ITFS) and will take place from April 30 – May 3, 2019. 
The Arab Animation Forum connects young animation directors and artists from the Arab World with upcoming producers from Germany in order to support joint animated film projects. The aim of the Arab Animation Forum is to identify interesting projects and to connect potential co-production partners directed towards a possible application for the Film Prize of the Robert Bosch Stiftung for International Cooperation.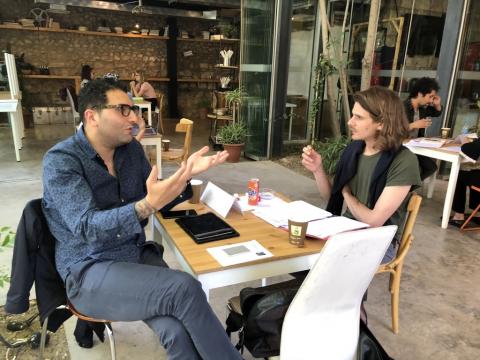 Project Market Amman
The Project Market Amman is organized in cooperation with the Royal Film Commission – Jordan and takes place in Amman from June 13 to 18, 2019.
Around twenty emerging Arab directors will meet with up to fifteen German producers.

During five days, a diverse program offers the filmmakers the chance to get to know each other, introduce their work, tackle co-production matters, discuss thoroughly the director's project and exchange knowledge and experiences. Further joint networking events reinforce potential partnerships. 
Online Project Market
The Online Project Market serves as the application portal for the Project Market Amman as well as a yearlong networking platform to facilitate the team-finding process.